SURFCOAST BASKETBALL
Player Registration
2021/22 Registration Fees
TypeOnline Payment
Basketball Victoria Country Affiliation$39 per year (ex. GST)
SBA Association Fee$27.50 per season (inc. GST)
ALL PLAYER REGISTRATIONS MUST BE PROCESSED ONLINE. CASH CANNOT BE ACCEPTED AT ANY VENUE.
Your team manager will have a unique team link for each player to use to register to their team
If you are currently registered with another Association you may be eligible to pay only the SBA Association fee.
The Surfcoast Basketball Association (SBA) is an affiliated member of Basketball Victoria Country and so all players who participate in our competitions pay the Basketball Victoria Country Affiliation (BVCA) fee, as well as the SBA Association fee prior to taking the court.
The BVCA fee covers two consecutive seasons (it is not a calendar year). For example players who paid their BVCA fee at the start of the Summer season are covered for both the Summer and Winter seasons, with registration expiring at the completion of the Winter season on the 30th September.
The SBA Association fee covers just one season only, and must be paid each season.
Forfeits will apply to any team participating in any game with an unregistered player.
You must provide proof of registration via email at registration@basketballsurfcoast.com.au. Following proof of your membership at another Victorian Basketball Association, you will be sent a link to complete your SBA Association registration.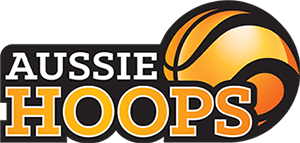 We also run an Aussie Hoops competition for kids aged 10-years and under which is great for those new to basketball. Aussie Hoops gives chance to learn some skills in a fun environment.